Virgin Media - Ethernet Customer setup
Below is a guide on how a typical Virgin Media Business On Net Ethernet setup is connected.
During your Bring Live call, we may advise alternate ports depending on suppliers requirements.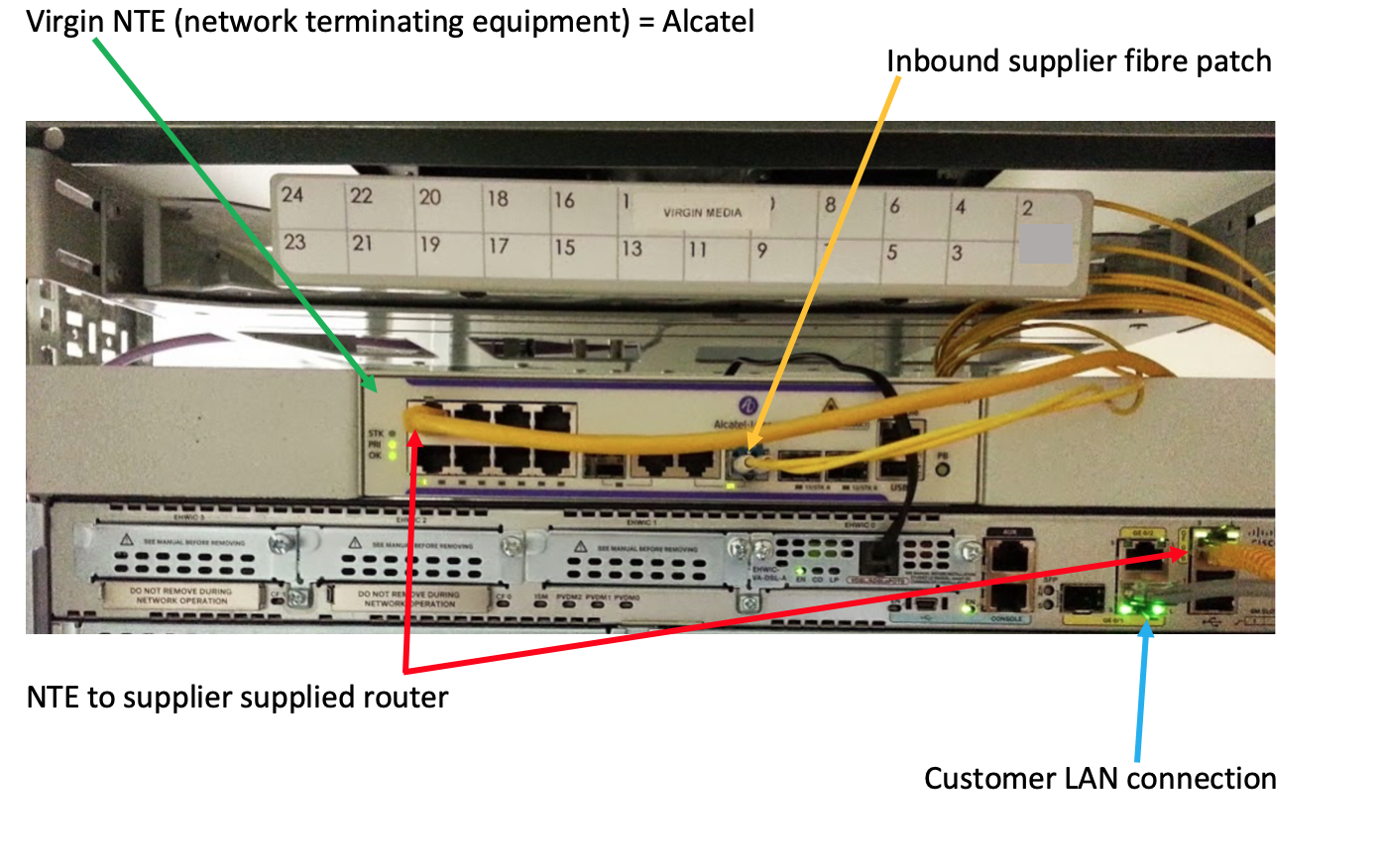 Related Articles

JolaPhone VoIP System With Virgin Media Broadband

Please note this information is for Virgin Media Business and Residential Broadband connections supplied by Virgin Media. Due to the way Virgin Media Broadband connections route, this creates an incompatibility with JolaPhone systems. There are ...

Jola Customer Service Guide

Please download the attached customer service guide below

Ethernet Installation Survey

Please download and complete the attached Ethernet Installation Survey. ***Please note - we are unable to proceed with the order until we receive this information***

Customer Dashboard Guide

Once your mobile manager portal has been created and you have created a customer you will be shown to the customer dashboard screen, this guide will cover all of the aspects of the customer section. Details Page: The Details Page is used to give a ...

Router Returns Process – Direct Customer

In the event, a replacement router is required as part of the exiting fault case for a direct customer, Jola will action the following; Jola will provide a returns label for the router. The customer is to box up and drop off the parcel to the local ...