Jola eSIM/Three SIM Card Differences
The Jola eSIM has the ICCID (EID) and Product ID located at the bottom of the SIM card, there is also a PUK available at the top of the SIM card. The ICCID will always start 89493.

Jola Three SIM
The Jola Three SIM will have the ICCID Barcode on the left side of the SIM, the ICCID will also start 89353.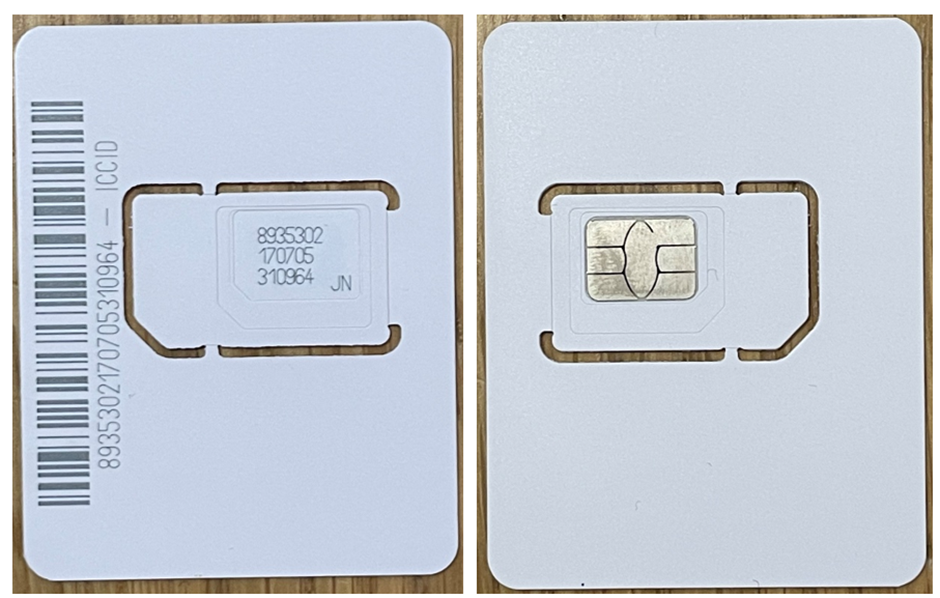 Related Articles

Jola eSIM - SIM Card Changes

Jola eSIM cards will now only display the EID32 of the SIM instead of the ICCID. An EID32 is a unique identifier of an eSIM card, these numbers will be imported into Mobile Manager and will be used for future activations. New eSIM card Old eSIM card ...

Guide to Jola eSIM Pay-Per-Zone tariffs

Jola 'Pay-Per-Zone' (PPZ) eSIM tariffs can save customers money if they need roaming SIMs with excellent network coverage across multiple countries. All Jola eSIM tariffs are based on over 450 global networks, divided in to 5 pricing zones. PPZ eSIMs ...

Zyxel LTE4506 SIM Card Insertion

If a SIM card is not installed or a SIM card is not installed correctly, then you will see the following error message in the Web Admin interface of the router: The correct way to insert the SIM card is shown below: When the SIM card is inserted in ...

Mobile - Useful Troubleshooting Steps

Sim Unbar Orders may say an unbar has completed on Mobile Manager however this is a notification that the Carrier has accepted and is processing the request Sim Unbars can take up to 24 hours however these usually complete within 2 hours. If a sim ...

Jola Customer Service Guide

Please download the attached customer service guide below