With the update to EID32, we have noticed issues with the auto APN configuration for Robustels.
Whilst a fix is developed, this will need to be manually configured within the device. This can be done with the steps outlined below.

NB. This only needs to be done when an eSIM with an EID32 identifier is used – click here for more info on the different eSIM types.
Sign into the router management page then select, System > Mobile Manager)
Set 'Manual APN' to 'On'
Set 'APN SIM 1' to 'Do not Use'
Save and apply the settings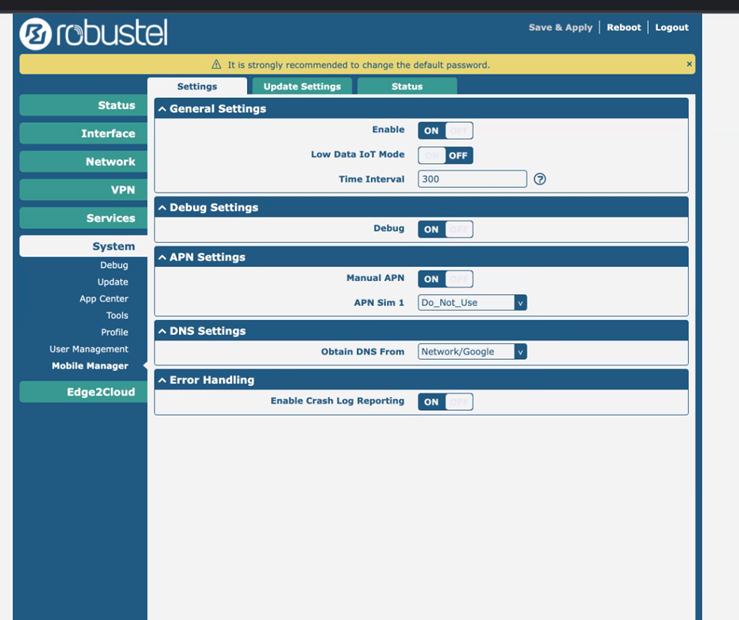 Next go to Interface > Link Manager
Expand the WWAN Settings field and then add the correct Data APN Settings
Hit Submit, then select Save & Apply to confirm the settings.